Watch Mel on ESPN
Mohawks outfielder is the star of the KT Wiz
ESPN is broadcasting games from the KBO and Mel Rojas Jr. (2009-10) is the cleanup hitter for the KT Wiz
Next Game: Friday May, 29 ESPN2
5:30 AM KT Wiz vs. Kiwoom Heroes
2:00 PM (Rebroadcast)
2020 Season Canceled
PGCBL President Robert Julian, in conjunction with Perfect Game USA, has announced today the cancellation of the 2020 season.
"We recognize this is a great disappointment to our collegiate players, to our fans, our host communities, and the dedicated staff and owners who have spent so much of their lives making the league a vibrant part of collegiate baseball and the American baseball fabric."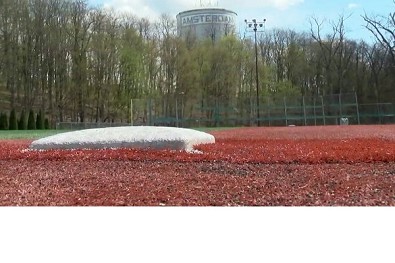 Reaction to Canceled Season
Chester Davis of CBS 6 Albany came to Amsterdam to see how this decision would impact the community. Included are interviews from President and General Manager Brian Spagnola, Head Coach Keith Griffin and one of our host families.
Ben Luderer
1989-2020
We are deeply saddened to learn of the passing of 2009 Mohawks catcher Ben Luderer due to the Coronavirus. Our thoughts and prayers are with his family and friends at this difficult time.
Five Mohawks Named Pre-Season All-Americans
1st Team: Chris Lanzilli OF - Wake Forest (2018)
2nd Team: Justin Foscue 2B and Tanner Allen OF (Pictured) - both from Mississippi State (2018)
3rd Team: Maxwell Costes 1B - Maryland (2019) and Mike Antico OF - St. John's (2018)
Mohawks In The Pros
MLB
Pictured: Chandler Shepherd made his MLB Debut with the Orioles in 2019. See how these 6 former Mohawks fared in the Majors Leagues in 2019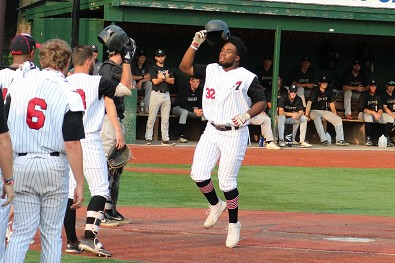 Mohawks All-Decade Team
The Best of The 2010s
In a decade that saw the Mohawks win 6 championships, we've had some exceptionally talented players at Shuttleworth Park. These are the best we've had at each position in the past decade.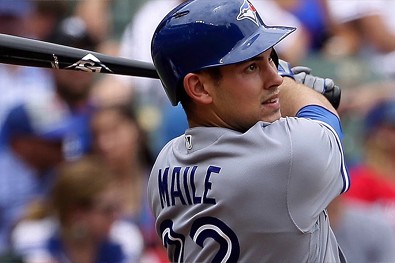 Maile Signs With Pirates
2010-11 Mohawks Catcher Luke Maile (Kentucky) has signed with the Pitsburgh Pirates for the 2020 season. This will be Luke's 6th season in the majors after spending 2 with Tampa Bay and the last 3 with Toronto.
Book Group Outings with the Mohawks
Enjoy an affordable night out on one of our Decks

Whether it's a Corporate Event, Company Outing, Birthday Party, Family Reunion, or just a group of friends having a night out, the Mohawks can accommodate your needs
Stay Connected to all things Mohawks
Become a Fan on Facebook

Become Friends With Mojo on Facebook
Like Coach Griffin on Facebook
Follow us on Twitter @MohawksBaseball
Follow us on Instagram
Suscribe on YouTube

More than 60 former Mohawks in professional baseball
Chandler Shepherd (2012-Kentucky) is one of eleven former Mohawks to have reached the Majors