Monday, February 20, 2017
Shepherd Named To Red Sox Top Prospect List
By Jon Sargalis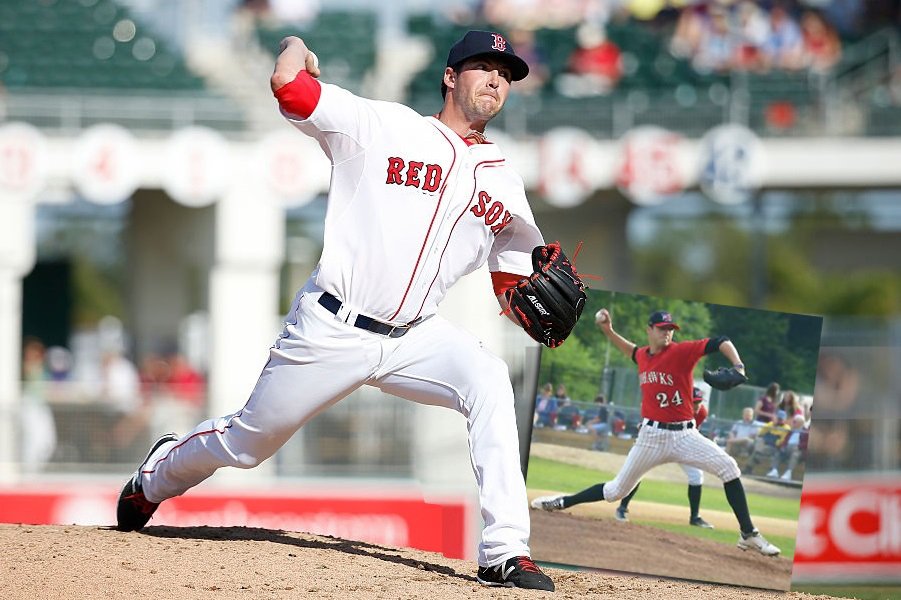 On Monday, MLB.com released their Prospect Watch for the AL East, which lists the top 30 prospects for each team in that division. Former Mohawks pitcher Chandler Shepherd, who is with the Red Sox, has been named the 15th best prospect in their organization.
By way of the University of Kentucky, Shepherd pitched for the Mohawks during the 2012 season. The Mohawks won the PGCBL Championship in 2012, Shepherd was named the PGCBL Pitcher of the Year and was the ace of a staff that saw 6 pitchers get drafted. Including playoffs, Shepherd had a 9-0 record with a 1.73 ERA in 67.2 innings pitched with the Mohawks. That season he also struck out 64 batters, walked 13 and held opposing batters to a .172 average. He also got the win in the championship clinching game against the Glens Falls Golden Eagles were he pitched 5.2 innings in relief and struck out 10 batters.
In 2014 the Red Sox selected Shepherd in the 13th round of the MLB Draft and he's currently in spring training with the Red Sox as a non-roster invitee. This past season, Shepherd was promoted from the Red Sox Double-A affiliate in Portland to the Triple-A affiliate in Pawtucket. The Red Sox decided to move Chandler to the bullpen and he's taken to the role as he collected 7 saves while pitching to a 2.81 ERA in 64 innings with 62 strikeouts and held opposing batters to a .189 average between both levels in 2016.
Here's the scouting report on Chandler from MLB.com:
Scouting grades: Fastball: 55 | Curveball: 55 | Cutter: 50 | Changeup: 50 | Control: 55 | Overall: 45
Shepherd established a Kentucky high school record with 46 straight scoreless innings as a sophomore, then missed his junior year after Tommy John surgery before re-establishing himself as the state's best prep prospect as a senior in 2011. He turned down the White Sox as a 41st-rounder to attend Kentucky, where he shuttled between the rotation and bullpen for three years. A full-time reliever since signing as a 13th-round pick in 2014, he reached Triple-A two years after turning pro and is on the verge of contributing in Boston.
Shepherd is a rare reliever who uses four pitches. His best offerings are a 91-93 mph fastball that peaks at 95 and features run and sink, and a curveball with good depth. He also employs a cutter/slider and a changeup with some tumble.
While he lacks a true plus offering, Shepherd throws all four of his pitches for strikes, mixes them well and generally keeps them down in the zone. With his extensive repertoire and fine control, it might be tempting to try him as a starter, but he had trouble maintaining the quality of his stuff when used in that role in college. He's a high-floor/low-ceiling reliever likely to fit in the middle innings in the big leagues.
Watch Shepherd throw alongside Chris Sale, Rick Porcello and David Price:
More News