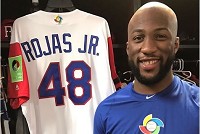 Tuesday, March 07, 2017
Mel Rojas Jr. To Play In WBC
The Amsterdam Mohawks are excited to announce that 2009/10 outfielder Mel Rojas Jr has been named to the star-studded Domincan Republic roster for the World Baseball Classic starting this week. Rojas played with the Mohawks on their 2009 championship team and then returned in 2010. In 61 games with the Mohawks, Mel batted .307 with 37 runs, 28 RBIs, 13 extra-base hits and stole 19 bases. He was the first pick of the third round in the June 2010 draft by the Pittsburgh Pirates but played in Amsterdam until early July while he was in contract negotiations. He made it to the AAA level for the Pirates and was also a regular during spring training. Last season he was traded to the Atlanta Braves where he had one of his best seasons as a pro for their AAA team.
In an Instagram post, Mel stated he was "Excited to wear this uniform to represent my country!" Mel will join Sterling Marte, Jose Bautista, Nelson Cruz, and Gregory Polanco as the DR's outfielders. Other members of the team include Jose Reyes, Adrian Beltre, Robinson Cano, Hanley Ramirez, Manny Machado, Carlos Santana, Jeurys Familia, Dellin Betances, Johhny Cueto, and Edinso Volquez.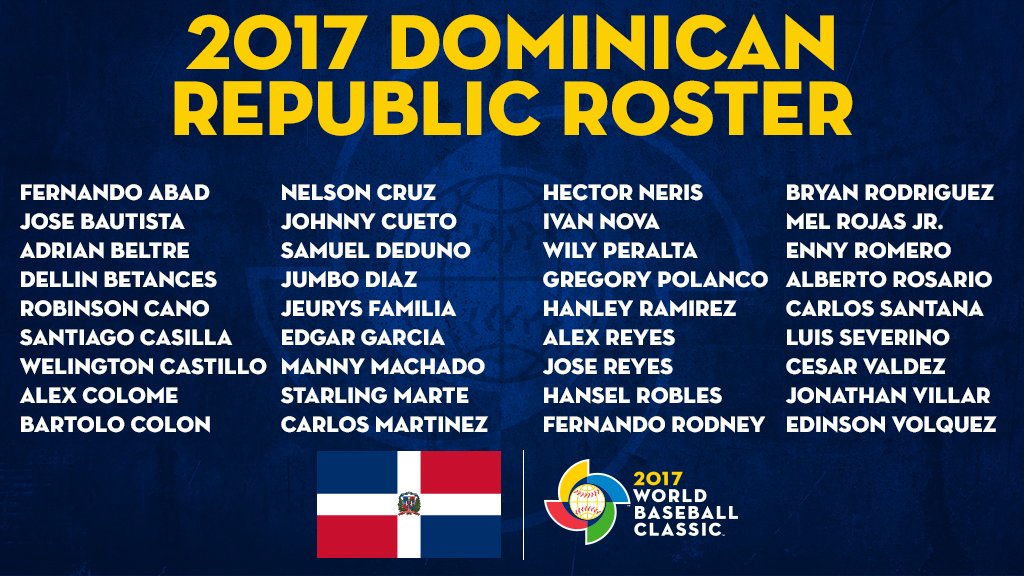 Link to the Dominican Republic's team page including their roster.
https://www.worldbaseballclassic.com/teams/dom
More News