2021 Schedule Released
Opening Day: June 3 at Mohawk Valley
Home Opener: June 4 vs. Albany
Shepherd Signs With Twins
2012 Mohawk and PGCBL Pitcher of the Year Chandler Shepherd (Kentucky) has signed with the Minnesota Twins
Welcome Lane Forsythe
Mississippi St - Freshman - SS
Described this week by Mississippi State Head Coach Chris Lemonis as possibly the best defensive infielder as a freshman that he has ever coached...One of a few expected to play a great deal at 3B this season for the Bulldogs...Another great addition that the Mohawks have had from Mississippi State over the years.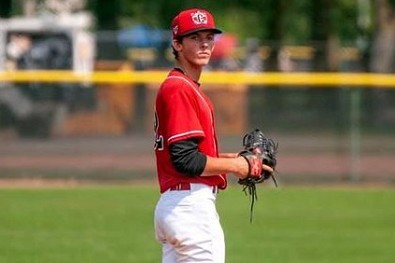 Welcome Ben Adams
St. John's - Freshman - LHP
Left handed pitcher with an upper 80s fastball and great pitchability...Should be another standout that St Johns has sent to Amsterdam (Antico- finishing his senior year at Texas; LaSorsa, Valente, Hackimer- all drafted and playing professionally)...Was a member of the Canadian Junior National team...Signed to pitch for the Mohawks in 2020 as a HS Senior but COVID prevented him from coming.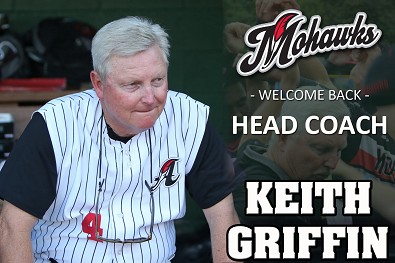 Griffin to Return in 2021
The Mohawks would like to welcome back Head Coach Keith Griffin for the 2021 season. Coach Griff has been at the helm of the Mohawks since 2009. He has won 7 league championships with an overall record of 404-162 and has seen nearly 100 Mohawks players go pro.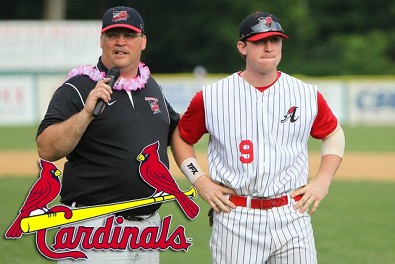 Nogowski Makes MLB Debut
2013 Mohawk had a hit in his Cardinals debut
Former Mohawk and 2013 PGCBL Player of the Year, John Nogowski (Florida State) was called up to the St. Louis Cardinals, becoming the 12th former Mohawk to reach the Major Leagues
Rojas Named KBO MVP
2009-10 Mohawks outfielder dominated in Korea
Mel Rojas Jr. hit .349 with 47 home runs and 135 RBI for the KT Wiz this past seasonand was named the KBO MVP
Maile Signs With Brewers
2010-11 Mohawks catcher Luke Maile (Kentucky) has signed a major league contract with the Milwaukee Brewers
First Round Foscue
Becomes Highest Draft Pick In Team History

2018 Mohawk Justin Foscue (Mississippi State) was selected as the 14th Pick in the First Round by the Texas Rangers. The pick was highest a former Mohawk has ever gone in the draft.
Shuttleworth Dining
The Only Way For Fans To Get In The Park

Unfortunately we cannot offer general admission tickets to the public this season.
The ONLY option to watch a game at the park is through a dining option where all NYS Outdoor Restaurant Guidelines will be followed.
Register for a spot at ShuttleworthDining.com
Stay Connected to all things Mohawks
Become a Fan on Facebook

Become Friends With Mojo on Facebook
Like Coach Griffin on Facebook
Follow us on Twitter @MohawksBaseball
Follow us on Instagram
Suscribe on YouTube

More than 60 former Mohawks in professional baseball
John Nogowski (2013-Florida State) is one of twelve former Mohawks to have reached the Majors